JEDWARD get classy!!
The X-Factor twins we all hate to love
turn it out for Grazia
I'm not alone in thinking X-Factor this year has been a bit of sham of a mockery and a mockery of a sham, but this year has pulled record viewing figures so Cowell must be getting something right.
"Worst" of the bunch, John and Edward Grimes caught my eye today with a couple of shots from their Grazia magazine shoot. The quiffs are squished and I'm not ashamed to admit; they look sharp!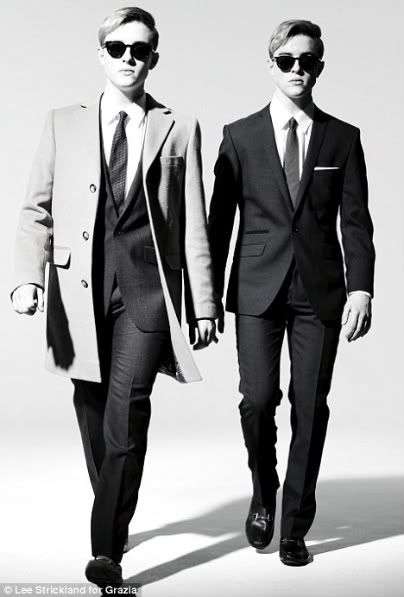 Can anyone say "Burberry campaign"?
I reckon with some smart choices these boys could go very far indeed, lets just hope they go as far away from music as possible.
Go UK!!
- Mr Devo
Labels: burberry, fashion, grazia, grazia magazine, grimes, jedward, john and edward, modelling, simon cowell, twins, uk, x-factor