Kanye West - A beautiful dark twisted fantasy
New Album out November 22nd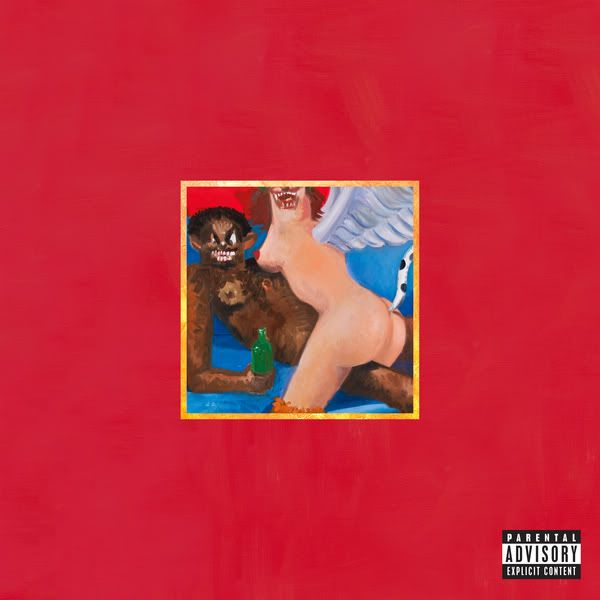 I'm not going to mince my words, Kanye's new album: "My Beautiful Dark Twisted Fantasy" bangs like bad breath GOTT DAAAAMN!!!!!
A man that simply doesn't know when he's beat, after scandal upon scandal, Ye's output of sturdy and stirring music has been consistent for the past 10 years.
His latest offering is no different, MBDTF is a return to Ye's College Dropout edgy and raw Hip-Hop sound, something many Hip-Hop fans will certainly celebrate after many heavily criticised Kanye's autotune-laden and melancholic
808s and Heartbreak
.
From the first track MBDTF is monstrous,with the production provided by Wutang Legend RZA. Kanye seems to be fighting to reaffirm his credentials reminding everyone who said he'd be "black-balled" after his notorious MTV outburst against country sweetheart Taylor Swift,
"...the same people that tried to black ball me forgot about two things - my black balls."
With features from Rick Ross, Rihanna, Nicki Minaj (Obviously), Jay-Z, Swiss Beats, John Legend, Raekwon, KiD CuDi, comedian Chris Rock (That is not a typo) there's few criticisms I could lay against this album. Perhaps a few of the songs are too long, and there's still some fragments of 808s towards the end but on the whole this is the hottest release in Hip-Hop this year.
My Beautiful Dark Twisted Fantasy is scheduled for release next week November 22 with the deluxe edition releasing on 29 November 2010.
If I was you, I'd be making a purchase, but I already got me a copy, its nice to know people who know people ;P
- Mr Devo
Labels: Kanye My Beautiful Dark Twisted Fantasy, New album kanye west taylor swift mtv music video awards beyonce imma let you finish joke comedy shocking embarressed shameless funny silly kanye west