The gift of song on Christmas day:
Bradley.A4C drops debut album as FREE download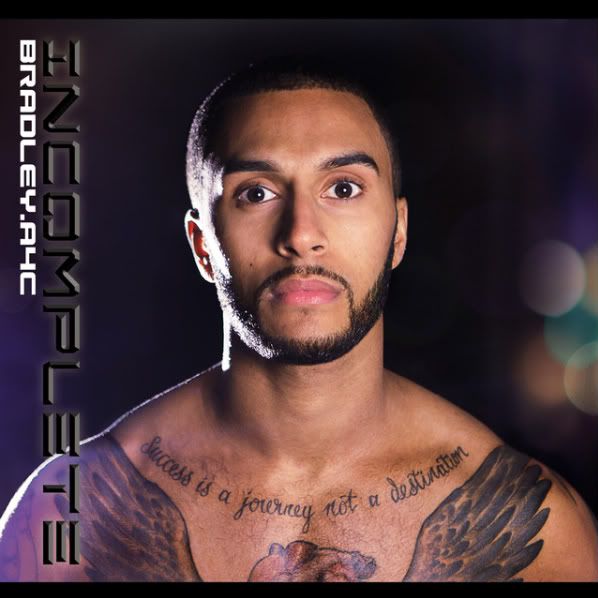 Bradley Musiq, one of London's best kept music secrets drops his first album today as a FREE Christmas present to everyone who has supported him so far.
The album, titled Incomplete is furnished with intros and interlude's and is packed with rich smooth, harmonies, heartfelt lyrics and rich melodies. All written, produced and recorded in Bradley's home studio set up. There's also a host of Hip-Hop talent featuring on various tracks, like the candid 'Think about' me + a freestyle over a classic J.Dilla beat.
While most artists these days tend to "leak" snippets, tagged tracks and drop "mix-tapes", Bradley's put his heart and his time into this first effort, and after a listen through, it's definitely paid off. Incomplete is a mix of sultry and mid-tempo R&B music with a refreshingly original sound. Comparable to the likes of Tank, Marques Houston and Trey Songz, Bradley's Incomplete is equipped with solid vocal performances and production from a home grown talent that has everything to play for and a bright career in music ahead of him if he wants it.
Download Incomplete for FREE here, get your copy before all the links are down!

For updates follow his twitter and keep an eye on his Facebook.
For more info, contact: reachbmusiq@gmail.com

He can also been found in these places:
www.twitter.com/bradleymusiq
www.facebook.com/bradleymusiq
http://www.last.fm/user/bradleymusiq
http://soundcloud.com/bradleymusiq
www.youtube.com/bradleya4c

Merry Christmas!!!

- Mr Devo

Labels: bradley musiq, download, free, Hip-Hop, hot, incomplete, marques houston, music, New, soul free, tank, trey songz